1 tag
Pelajaran dari kuliah hari ini
Ternyata mudah sekali memilih jalan untuk cepat menuju ke puncak, yaitu ambillah jalan yang paling terjal. Dan cara paling cepat untuk berada di titik terendah adalah pilih jalan paling curam. Pintar itu anugrah, tidak seluruh orang memiliki kepintaran yang sama. Yang setiap orang miliki hanya ketekunan. Kedua pelajaran muncul pada mata kuliah yang penuh angka, hitung2an Selalu ada alasan Tuhan...
Tidak mudah memulai
Tidak memudah memulai, tapi harus dilakukan dan harus terus mencoba. Come on… jutaan orang bisa dan kau hanya kesulitan memulai? kau bahkan belum benar-benar mencoba. Cortisol belum benar-benar keluar Bismillahiraahmaanirrahiim
Life is a Present: Efisiensi Waktu Antara Bekerja... →
matzenmatzen: oleh Dr. Syadi Muhammad An-Nu'man Pada kesempatan ceramah ini, insya Allah kita akan membahas tentang sebuah perkara yang urgen yang banyak menjadi sebuah problem bagi para penuntut ilmu syar'i. Yaitu tentang bagaimana seorang tholibul 'ilmi mampu mensinkronkan antara tholabul 'ilmi dengan…
Newsweek: The 13 Most Useful* College Majors (As... →
fuckyeahcomputerscience: newsweek: 1. Nursing 2. Mechanical Engineering 3. Electrical Engineering 4. Civil Engineering 5. Computer Science 6. Finance 7. Marketing and Marketing Research 8. Mathematics 9. Accounting 10. French, German, Latin, and other Common Foreign Languages 11. … We're number five!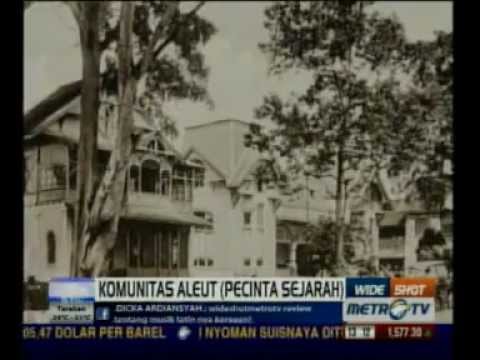 Errors in Prayers that must be Avoided →
allahswtsavedus: Wearing pants, or garments that hangs below the ankles. Consuming food of bad smell such has garlic or onion, or smoking10 before coming to prayer. Proceeding to mosque for prayer with brisk walk, or even running for fear of missing part of the prayer. Saying Takbeer al-Ihram while in rukoo'. Mumbling the niyyah or intention, and uttering it in a low audible voice. ...
1 tag
7 tags
Pertanyaan team leader di Google sebelum...
Apa potensi produk ini untuk pasar? Apkah produk ini akan semakin mengubah dunia menjadi lebih hebat lagi? (kepada tim nya) Got any better idea, dude?
Filosofi karir Google
Anda bisa serius tanpa kemeja dan dasi Anda bisa menghasilkan uang tanpa harus menjadi iblis Fokuskan semua pada user, yang lainnya kan mengikuti Anda tidak perlu berada di meja untuk mendapat jawaban akan sesuatu Lakukan satu hal saja, tapi lakukan dengan sangat baik Akan selalu ada tambahan informasi di lauar sana Cepat itu lebih baik daripada lambat Cintai keragaman Dukung demokrasi...
3 tags
A DIALOGUE WITH SARAH, AGED 3: IN WHICH IT IS...
SARAH: Daddy, were you in the shower?
DAD: Yes, I was in the shower.
SARAH: Why?
DAD: I was dirty. The shower gets me clean.
SARAH: Why?
DAD: Why does the shower get me clean?
SARAH: Yes.
DAD: Because the water washes the dirt away when I use soap.
SARAH: Why?
DAD: Why do I use soap?
SARAH: Yes.
DAD: Because the soap grabs the dirt and lets the water wash it off.
SARAH: Why?
DAD: Why does the soap grab the dirt?
SARAH: Yes.
DAD: Because soap is a surfactant.
SARAH: Why?
DAD: Why is soap a surfactant?
SARAH: Yes.
DAD: That is an EXCELLENT question. Soap is a surfactant because it forms water-soluble micelles that trap the otherwise insoluble dirt and oil particles.
SARAH: Why?
DAD: Why does soap form micelles?
SARAH: Yes.
DAD: Soap molecules are long chains with a polar, hydrophilic head and a non-polar, hydrophobic tail. Can you say 'hydrophilic'?
SARAH: Aidrofawwic
DAD: And can you say 'hydrophobic'?
SARAH: Aidrofawwic
DAD: Excellent! The word 'hydrophobic' means that it avoids water.
SARAH: Why?
DAD: Why does it mean that?
SARAH: Yes.
DAD: It's Greek! 'Hydro' means water and 'phobic' means 'fear of'. 'Phobos' is fear. So 'hydrophobic' means 'afraid of water'.
SARAH: Like a monster?
DAD: You mean, like being afraid of a monster?
SARAH: Yes.
DAD: A scary monster, sure. If you were afraid of a monster, a Greek person would say you were gorgophobic.
(pause)
SARAH: (rolls her eyes) I thought we were talking about soap.
DAD: We are talking about soap.
(longish pause)
SARAH: Why?
DAD: Why do the molecules have a hydrophilic head and a hydrophobic tail?
SARAH: Yes.
DAD: Because the C-O bonds in the head are highly polar, and the C-H bonds in the tail are effectively non-polar.
SARAH: Why?
DAD: Because while carbon and hydrogen have almost the same electronegativity, oxygen is far more electronegative, thereby polarizing the C-O bonds.
SARAH: Why?
DAD: Why is oxygen more electronegative than carbon and hydrogen?
SARAH: Yes.
DAD: That's complicated. There are different answers to that question, depending on whether you're talking about the Pauling or Mulliken electronegativity scales. The Pauling scale is based on homo- versus heteronuclear bond strength differences, while the Mulliken scale is based on the atomic properties of electron affinity and ionization energy. But it really all comes down to effective nuclear charge. The valence electrons in an oxygen atom have a lower energy than those of a carbon atom, and electrons shared between them are held more tightly to the oxygen, because electrons in an oxygen atom experience a greater nuclear charge and therefore a stronger attraction to the atomic nucleus! Cool, huh?
(pause)
SARAH: I don't get it.
DAD: That's OK. Neither do most of my students.
World cup 2010 itu..
Cowo: Temenin aku nonton world cup dong..
Cewe: Boleh, kapan?
Cowo: Disamping aku, 4 taun lagi :)
Cewe: ..... :')
Buat seseorang
Ayah Ibu siapa?
Guru: Ini ayah, ibu Budi
Murid1: Salah Bu guru, Ini mami, papi Budi
Murid2: Bukan.., ini ayah dan bunda Budi
Murid3: Bukan.., ini mimi dan pipi Budi
Murid4: Bukan.., ini abah dan ama Budi
Murid5: Bukan.., ini abi dan umi Budi
Murid6: Bukan.., ini momi dan dedi Budi
Murid7: Bukan.., ini baba dan bubu Budi
Guru: *just kill me
"Action of thought more powerful than thought itself"
– my thought
"If you steal from one, it's plagiarism. If you steal from many, it's..."
– millis